SOME OF YOU MAY BE FAMILIAR WITH MIXING FINISHES in a literal application, as we are seeing in current industry design trends. Stainless steel gourmet hoods with big antiqued brass strap work and brads, as well as on hardware handles, pulls, and decorative lighting fixtures are popping up everywhere it seems. This is an eye-pleasing trend of mixing multiple finishes on a single piece, which not only can add visual interest; but can also provide some level of practicality for the client whose brain cannot rest unless things match. This practicality comes into play because, for this client, the double-finishes on one piece means that when we introduce other finishes into the interior –there's the ability for it all to still match. Mixing these stainless, silver, and brass elements into the other elements of the design such as interior lighting fixtures, and metals found on furnishings & drapery hardware can create a beautiful space pleasing both designer and client (who's more at ease matching).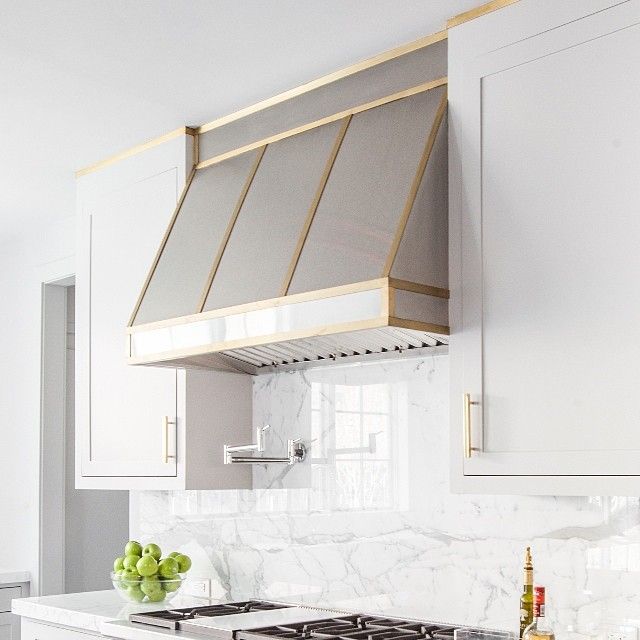 Gold and brass are very current finishing trends in the market, seen everywhere from mid-century globe chandeliers to the bracelet on your wrist. However buyers beware - the combination of a silver metal and gold/brass finishes when applied to a permanent fixture (your kitchen hood, or appliances) is just that, an industry trend and may be short lived.
In recently studying some design photos, it was this mixed-metal finish trend that gave me inspiration for another design discussion- mixing finishes when creating beautiful interiors. Often when selecting decorative interior finishes and designing furnishings for my clients, they may not understand the reasoning for a designed blend of several different finishes that relate to each other in one space. Why? (they almost always ask). My simple answer being: it should not match (well in most cases anyway). What is the reasoning behind this non-matching detail (which just may drive some crazy)? Dimension. Beautiful interiors are complex- and we do not achieve that element of complexity with flatness- rather by creating visual interest with layering, which in turn equals dimension.
Let's take for example a common current space plan seen in newer construction- the open concept. The Chef's Kitchen opens to a Breakfast Room, which is then open to an even larger living space. A transitional fresh interior may have all stainless appliances and sparkling chrome faucets and cabinetry pulls- layered on crisp white cabinets and stone… all sounds blissful to the client so far. Now perhaps we select the iron work on the chandelier over the breakfast table to be in a matte pewter, and perhaps the hood will be specified in a special hammered silver finish (which has just a touch of black in the relief). This layering of finishes transitions us into the living space which happens to have an oversized monotone grey irregular stone with a linear black insert. We can balance the finishes in the spaces, and add even more dimension by perhaps mixing matte iron black hardware across the bank of windows that touch all three of the spaces; then we take it to a further detail by continuing this finishing blend in the furnishings. Some touch of silver-blend metallic threads in the fabric of one pillow on a crisp white linen sofa… a refined iron leg on a small martini table that is matted black – but also has a hammered finish… a molded silver contemporary frame on that perfect piece of art…and so on, and so on. Sounds lovely, and visually when you see the space balanced correctly with many layers of dimension- you can achieve that wow! factor. Such beauty!
Now let's imagine the same space and beginning with the Kitchen- the approach is since the appliances have an element of stainless, the knobs must be brushed nickel, as well as the pendants, the chandelier, the drapery hardware, the surround of the fireplace, and all iron/metal found in the furnishings and hardware in the space match too. You lose the visual interest and the complexity of the space by making these decisions - the result is a flat (non) dimensional interior (eek!).
Understanding how to mix finishes properly and with the right feel and application can be tricky. Creating an outstanding space is best achieved by planning out your entire space with involved elements together in harmony (and also with a talented design professional, of course).
---
Blog written by Courtney Griffin | Residential Senior Designer